mobiTOUCH – MT CUBE
Condensing and analysing process information perfectly
MT CUBE condenses and analyses all bundled process information, for example:
Article
Handling units
Handling units movements
Inventory
Goods receipts
Deliveries
Shipping operations
Turnover
Multiple employees access the data in parallel and generate suitable ad hoc evaluations in simple self-service, interactive reports and analyses. This increases transparency in the processes based on division of labour and accelerates performance analysis in the areas. At the same time, several employees can access the data in parallel. in the departments.
Reports are created and designed simply and intuitively according to Excel standards. All reports are always linked to the data and thus offer continuous up-to-dateness. New reports are only needed when a new view of the data is required.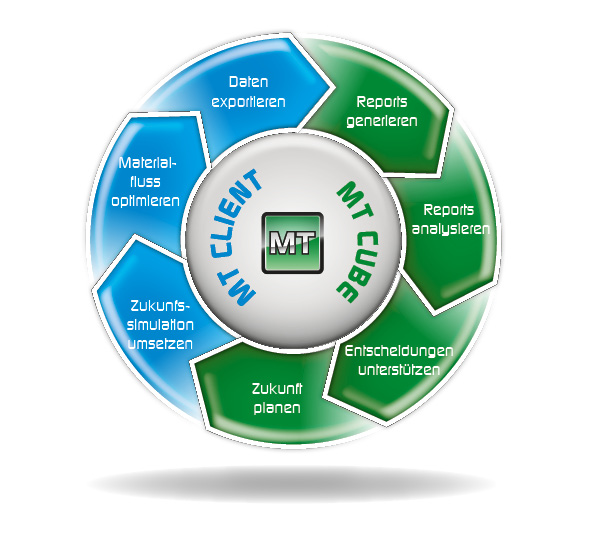 Thanks to the data model, reports are not only always up to date, but can also be accessed from almost anywhere via a browser. from almost anywhere via a browser. Current views of the reports are exported as PDF files or Excel sheets and can thus be used offline. usable.
Report viewing and editing levels are individually controlled by setting up unlimited users and roles. Reports are released for selected groups, such as customers and partners; selected users are authorised for individual editing processes. authorised. The MT-CUBE reports are available in the mobiTOUCH network for interactive selection with various query parameters.